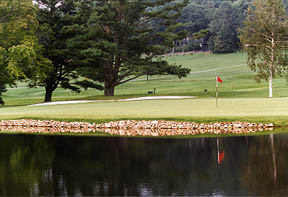 Whether you are a scratch golfer who takes the game seriously or a golfer that simply enjoys the sport, the Christian Golfers' Association (CGA) invites you to become a member. Regardless of your handicap or score you will have fun and enjoy the fellowship of playing golf with fellow Christians. CGA is strictly a "FAITH" based ministry and does not charge dues or fees to become a member. The ministry is supported by those who are lead by the Lord to donate to keep the ministry going.
Donation
Be an "ACTIVE PARTNER" in sharing the message of Jesus Christ around the world. Donate Today and Change a Life!" Just CLICK the "DONATE" button below. Donations are made through the PAY PAL secure network.



As little as a cup of coffee a day, and someone, somewhere, will hear the message!